Luxury Spa Holidays In Seychelles
An archipelago of over 100 islands, Seychelles is known as heaven of the Indian Ocean. A Seychelles Spa holiday offers a rich biodiversity in experience and tourist destinations. Nestled between the turquoise blue waters of the Indian Ocean, offers sparkling white sand beaches and isolated beaches make Seychelles spa holidays are a great destination for romantic getaways. Rich in flora and fauna, rich surroundings make Seychelles are a great place for wildlife lovers and nature admirers. Try out a wide array of wellness activities like yoga, Pilates, cycling and much more in the backdrop of some of the most picturesque locations. Whether you are looking for a wedding, honeymoon or spa holiday, with a romantic overtone or a great fishing, diving or sailing experience at the right price, then Seychelles is where to look. Try a wide range of Seychelles holidays with Sanctuary Spa Holidays. Create and relive some great moments with your loved ones or do some soul searching alone on an excursion to the Seychelles.
Filter Your Spa Deals
Holiday Type :
Location :
Sort By :
Popularity
Star Rating
Price Low to High
Price High to Low
YOUR ARE VIEWING 1 PACKAGES
Raffles Praslin Seychelles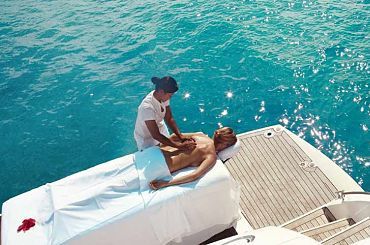 Raffles Praslin Seychelles
Location : Seychelles , Praslin Island
Price Starts From £1969
Surrounded by the world's most pristine beaches and brilliantly clear ocean waters, it is home to the legendary Raffles Praslin. The blue waters and sparkling white sands is what you can expect on a Spa holidays here. As nature intended - it is one of the world's best-kept secrets and ranks among the purest destinations anywhere. So pure indeed, that the second largest island, Praslin, was once thought to be the Garden of Eden.
Amenities
Biking
Body treatments
Golf
Hiking
Pilates
Yoga
Price Per Person For UK Departures
Stay nights from £1969 p.p. in a Gardenview Pool Villa, including Bed & Breakfast, return economy flights & transfers.
View Details