Our Price Promise
Our price promise ensures that whenever you buy a holiday from Sanctuary Spa Holidays you are guaranteed the best priced deal or we will refund the difference.
Spa Holidays & Health Spa Resorts
Spa Information
Health Spa Treatment Types
Register for News and Offers

Yoga Spa Treatments
Yoga Holidays
Yoga holidays are a great option for any yoga enthusiast as they combine the relaxing atmosphere of a traditional spa holiday with all the holistic and physical benefits of Yoga. The benefits are immeasurable, burning fat, reducing stress and helping with aches and pains.

A Yoga holiday will involve daily sessions of Yoga with planned activities around the resort to complement your personalised itinerary.

Once you have chosen to go on a Yoga holiday, many of the different spas offer Yoga orientated retreats where your activities will be centred around enjoying Yoga sessions in the safe and friendly atmosphere. Depending on where you go, you could find yourself enjoying Yoga in the most relaxing of environments, you could be on a beach, next to a lake, or with some fantastic views to really help you relax and feel the benefits of this relaxing activity.
View other Luxury Holiday Spa Types:
Our most popular Yoga Spa Holidays
Manaltheeram Ayurveda Rejuvenation Retreat
Sharing from:
£1399
Singles from:
£1599
Find your ideal balance of lifestyle, at the Manaltheeram Ayurveda Beach Village, indulge yourself with a programme of rejuvenation therapy & body purification therapy.
View full holiday spa details
Kamalaya Yoga Synergy Program
FREE NIGHTS OFFER/ REPEAT GUEST STAY 7/ PAY 5 & FIRST TIME GUEST STAY 7 PAY 6
Koh Samui
Sharing from:
£2215
Singles from:
£2599
Aimed to unite the mind, the body and the spirit, The Kamalaya Yoga Retreat offers private one-to-one yoga sessions with customised instruction along with complementary treatments, including Ayurveda therapies from experienced Indian therapists.
View full holiday spa details
Ananda Luxury Yoga Holiday
SINGLE FRIENDLY/ SAVE UPTO £400
7 nights | Himalayas
Sharing from:
£2899
Singles from:
£3899
High up in the Himalayas, propelled by the holistic lifestyle and well-being, the Ananda Spa rest on the healing philosophy of physical, mental and spiritual health. Yoga at Ananda is completely pure and tradional in from, stemming from roots of Hatha yoga and adapting to individual needs.
View full holiday spa details
Chiva-Som Experience Retreat
SINGLE FRIENDLY/EARLY BIRD OFFER/DISCOUNTED RATES AND EXTRA TREATMENTS
7 Nights | Hua Hin
Sharing from:
£3799
Singles from:
£4499
Experience one of the world's top destination spas, choosing from a wide menu of spa, fitness and holistic treatments to leave you reinvigorated and refreshed. You'll stay next to a white-sand beach in Hua Hin on the Gulf of Thailand, enjoying luxury accommodation and organic spa cuisine.
View full holiday spa details
Uma Paro, Bhutan
This Boutique resort in the Himalayan Kingdom of Bhutan offers exceptional service and sophisticated style. Explore the breathtaking landscape or relax in the COMO Shambhala Retreat, the resorts holistic heart - featuring state-of-the-art facilities.
View full holiday spa details
Absolute Sanctuary Holistic Detox Program
UPTO 40% DISCOUNT ON ROOM RATES & PAY 7 NIGHTS GET 1 EXTRA NIGHT FREE
Koh Samui
Sharing from:
£1899
Singles from:
£2399
Give yourself the gift of well being at Thailand's premier Detox and Yoga resort, on the island of Koh Samui, Thailand. ABSOLUTE SANCTUARY is a stunning, Moroccan-inspired boutique wellness resort that is haven to those seeking a journey back to balance, rejuvenation and a healthier lifestyle.
View full holiday spa details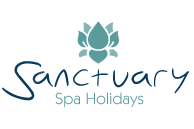 Laluna Rejuvenation for body, mind and soul
Pack your bags and escape to the untouched corner and luxury of Grenada, and let the stresses of life melt away. Laluna luxury escape will enhance you into the world of relaxation, pampering and wellness of yoga and spa.
View full holiday spa details
Shanti Maurice a Nira Resort -Yoga
Special Offers/Single Friendly
Rediscover yourself through the discipline of Yoga giving you balance of the mind, body and spirit and enhance your physical, mental, emotional and spiritual qualities. The programme is available for 5, 7, 14 and 21 night packages.
View full holiday spa details
The Paradise Koh Yao Boutique Beach Resort & Spa
Koh Yao
The Paradise Koh Yao, Boutique Beach Resort and Spa is set in the middle of Thailand's Phang Nga Bay National Reserve area. An emerging hidden treasure which remains one of the world's best kept secrets offers a perfect haven to have relaxation for your body and rest for your spirit
View full hotel spa details
Parrot Cay, Providenciales, Turks and Caicos Islands
7 nights Yoga Retreat | Turks and Caicos |
FREE NIGHTS OFFER STAY 7 PAY 5 OR STAY 4 PAY 3
Sharing from:
£2459
Singles from:
£3859
If a resort could have a resting heart rate, Parrot Cay's would be in the 30s. With an award winning holistic spa, health-giving cuisine and beach houses with private pools, the atmosphere is one of perpetual intermission, of animation suspended.
View full hotel spa details